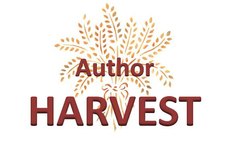 What a bumper crop!
I started to 'bale up' authors in spring 2012, asking them to throw their hat in the ring, take a pew, prise open a scone, kick back and take part in my Author Harvest and the tradition continues. So come home to the country for a cuppa and chat. I'm adding to the harvest all the time. You never know who'll visit my little corner of the country.
For more fun author Q&As see:
Bar Yarns & Beer Nuts  (Guest Author blog series of 2013)
#WriteRoundOz (coming in 2015) to promote ANZ Authors as I travel the country in my fifth wheeler caravan.
SPRING HARVEST 2012 WELCOMES…
Juliet Madison – humourous & heartwarming fiction
Jaye Ford – bestselling crime novelist. Be scared. Be very scared!
Rae Roadley – a New Zealand treasure who finds 'Love at the End of the Road'.
Kerri Sackville – Aussie blogger & anxious writer!
Alison Stuart – historical author
Helen Ellis –  a most versatile author indeed!
Whitney K-E – stories from the sunburnt country to the Emerald Isle
Imelda Evans – modern fiction with a sense of humour; because life is serious, but reading should be fun!
Christine Darcas – life-affirming women's fiction with sparkles!
Kylie Ladd – enlightening stories of friendship, love, loss & hope.
Louise Reynolds – loves romance, fiction and 'Her Italian Aristocrat'!
Pamela Cook – stories about women discovering who they want to be and who they truly are.
SUMMER HARVEST 2012 WELCOMES…
Eden Summers (of course! It's summer!) – and Summers is hot, giving voice to sexy men and sassy women.
Alissa Callen – contemporary rural romances to linger over and fall in love with.
Sara Foster – bestselling psychological suspense author.
Karly Lane – bestselling rural romance author and friend.
Rachael Johns – from red dust to big smoke… contemporary romance at its best
Lisa Walker – slightly quirky, seriously good, and talking Sex, Lies & Bonsai
Juanita Kees – Writer, Editor and Cleaning Fairy – A Woman on a Mission!
Lily Malone – watch out for this contemporary romance author. She's got a lot to give.
Loretta Hill – strong, capable women and the men who love them–and all amidst the richest of Australian settings.
Tony Park – author and adventurer extraordinaire
Kate Belle– wicked, witty and wonderful
Jenn J McLeod – (Yep, that's me! I'm interviewing myself.)
Nicola Moriaty – wonderful writing runs in her genes, but the whacky sense of humour is very much her own.
Dawn Barker – her haunting debut novel is titled: 'Fractured'.
Zana Bell – from the land of the long white cloud
AUTUMN HARVEST 2013 WELCOMES…
Greg Barron – he's a man on a mission (and so are his female protagonists!)
Margareta Osborn – The voice of the bush.
Fiona Palmer – A best seller who keeps getting better.
Anna Campbell – Regency romance royalty and a riot!
Lia Weston – Funny lady. Fabulous author.
Anna Jacobs – 61 books and counting! (& she just told me she "thoroughly enjoyed House for all Seasons" *grin*)
Elise Ackers – The girl with the best grin… and a goat!
Cathryn Hein – Get to the heart of Heartland author.
Christine Stinson – Just because she's lovely and a wonderful writer as well!
Rosanne Dingli – A teller of stories – both short and long, with a Mediterranean influence.
Whitney K-E: RE-VISITED! – We re-visit a Harvest Seedling (aka emerging writer) on publication day.
Many Magro – The boot-scootin' beauty with some beaut books!
WINTER HARVEST 2013 WELCOMES…
Helene Young – who better to warm us up in winter than the super author with the sunshine smile? (Not to mention some darn good reads!)
Helen McKenna – escape to The Beach House with this Qld author
Deborah Burrow – step back in time – wartime Australia, Perth W.A.
Jennifer Scoullar – the only thing Jen's more passionate about than writing is the environment
Annie Seaton – a writing dynamo of all things romance
Heather Garside – Have a break away from what you're doing and read about Breakaway Creek!
Jennie Jones –  House on Burra Burra Lane. SOLD! (many times over, I suspect) A top read.
Dianne Blacklock – A fan girl moment for me!
Fran Cusworth – How much did I love Fran's Hopetoun Wives?
Karen Davis –  Cop this awesome author!
Zana Bell – delightful, talented, versatile author. The sure know how to make 'em across the ditch!