AUTHOR BIO
Jenn J McLeod was fifty when she started ticking things off her bucket list. So far she's made that sea change, written that bestseller, and downsized her life to hit the road full time. Since 2014, home for Jenn (and her partner) is a 3-tonne, 25-foot caravan named Myrtle the Turtle. Selling her slice of suburbia and every stick of furniture was liberating (as was saying goodbye to the glut of kitchen gadgets and swapping a wardrobe of classy clothes and shoes for rubber Crocs, T-shirts, and shorts). (Check out my blog post on that.)
With her Seasons Collection of four novels already adored by readers in her home country, April 2018 will see her fifth novel released by the UK's 2017 Independent Publisher of the Year, Head of Zeus, and distributed worldwide. Best described as heart-warming tales of Australian country life, friendship, family, love and contemporary issues, readers who enjoy family and friendship stories in the style of Monica McInerney, Mauve Binchy and Liz Bryski, will enjoy Jenn's small town stories.
In addition to her novels, Jenn is published in short form and in industry magazines (including the Australian Literature Review's 'Novel Writing in Australia' education series). She also maintains her own blog and loves connecting with readers online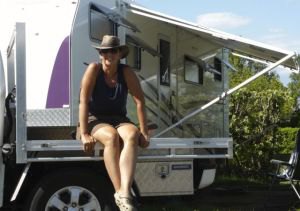 Small town stories from the country to the coast.
 (see The Book Room for book details, read more about Jenn, and find author and book images)