WELCOME TO MY PLACE.
It's here! 
The perfect storm is about to blow the lid off a lifetime of secrets when Calingarry Crossing's Centenary celebrations and school reunion bring home more than memories for publican, Maggie Lindeman.
What people are saying about SIMMERING SEASON …
Monique (Write Note Reviews): "McLeod is adept at infusing a distinct Australian atmosphere into her writing via characters and description; this Aussie feel is one of the things I enjoy most about her books because it all feels so familiar. Simmering Season is a worthy read and a good follow up to House for all Seasons…"

Jodi (Goodreads): "Simmering Season is aptly titled. The book simmers along nicely for the first third, then boils over with some action and revelations, then simmers down towards the end."

Karen (Goodreads): "Simmering Season is a magnificent roller coaster of emotions, with characters who pull on your heart strings, frustrate you immensely and leave you crying for more."
Read more about Simmering Season…
Watch the trailer…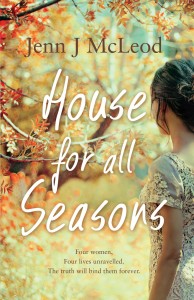 And look at these lovely comments about House for all Seasons…
From Dianne Blacklock (Author of The Best Man – which is a great read!): "Such a warm, engaging read, and such a

Kylie Ladd (Author of Into My Arms (intriguing story):  "I thought it was fabulous. What a lovely job you did of weaving everything together at the end. Bravo!" xx (Twitter)cast of great characters! I note people have been telling you their favourite, and it was
Poppy for me. All the women had their appeal, but Poppy drew me right in. I don't know what it was, but that's the beauty of having the four characters, all readers will find someone they particularly relate to. Well done you!" (Facebook)
Bree (1girl2manybooks): "From the inside out, this book is beautiful. A story that sweeps you in and holds you
there. There's a little bit of magic in this one."
In a country house, surrounded by the past, four friends discover … small towns can keep big secrets.
Want to know a secret?  
Be the first to hear mine by subscribing to my blog or my "very odd and occasional newsletter" (see the very bottom of this page). 
Before you go…
Feel free to snoop around the Book Room, (Media, I have the Press Room for you.) Maybe visit the Blog Room and join some fabulous guest authors for Bar Yarns & Beer Nuts. Or just kick back, click away, and connect with me if you like. I'm never far away from my messages. You can also find me doing research using official Writer Time-Waster Tools, also known as Facebook and Twitter. I love reader emails.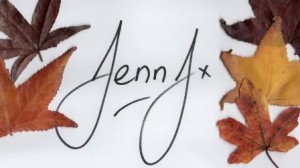 Thanks for coming home to the country with me.