"In a country house surrounded by the past, four women will discover….

Small towns can keep big secrets."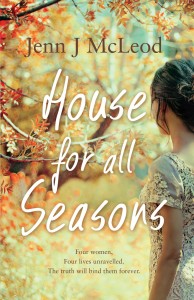 Buy the book ~ book buying information & links
The reviews are in. (See full reviews)
House for all Seasons is ….
"…an enthralling read that will leave you feeling compelled to ponder your own childhood memories."
"…a warm, engaging story and an impressive debut."
"…a must read… I cannot say enough good things about this book."
"…from the inside out, this book is beautiful. A story that sweeps you in and holds you there. There's a little bit of magic in this one."
"…a book from the heart. Those who like their books warm and fuzzy will enjoy this."
"…a captivating, moving and enjoyable debut… I loved this book!"

This slideshow requires JavaScript.
"…a whimsical read steeped in atmosphere, laced with spiritual resonance and interspersed with idyllic descriptions of the beautiful countryside of New South Wales whilst all being perfectly wrapped up in wisps of gypsy magick…"
"…an endearing debut novel which offers hope and renewal to four friends."
Or see what multi-award winning author Helene Young is saying about it on Goodreads.
In the meantime, make yourself at home here and enjoy my corner of the country.
Explore The Book Room, The Press Room, My Blog, or just kick back, click away, and connect with me if you like. I'm never far away from my messages. You can also find me doing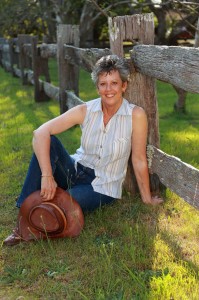 research using official Writer Time-Waster Tools, also known as Facebook and Twitter. I love reader emails.
Be the first to hear my news directly into your email Inbox. Find the SUBSCRIBE option on my BLOG page.
Thanks for coming home to the country with me…
Enjoy!